Opening the discussion
The EMI Central workshop was the first in a series of three regional workshops taking place across Canada between September and November 2019. It gladly received a group of about 60 people of varied perspectives and disciplinary backgrounds. This event stands as the first steps toward a dialogue on mobilization of Canadian modelling expertise for policy creation in an electrification context as well and the development of a national energy systems modeling network. The main objectives of the central workshop were to: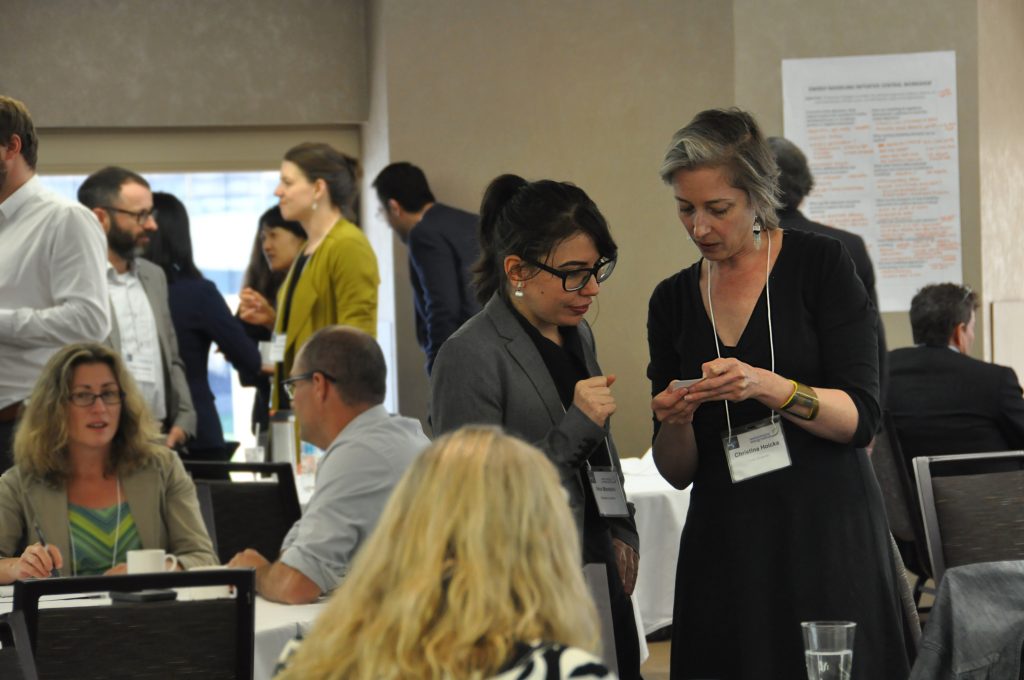 Convene the central regional modelling community including modellers, users, and policy makers;
Explore how to strengthen the community through collaborations and enhanced policy relevance;
Capture an overview of models and range of applications;
Identify gaps in modelling approaches;
Identify region-specific needs.
Structure of the workshop
The workshop was divided into three sessions:
Presentations and a first panel–Application & Perspectives from Model Users
Presenters were selected to cover the spectrum of users from generators, utilities, system operators, and the government. Key messages from these presentations can be grouped under three themes: granularity, consultation and coordination, as well as regional variability.
Presentations and a second panel–Overview of Current Modelling activities from Modellers
Key takeaways from that session can be grouped under three themes: data availability and privacy, the impact of consumer behavior, and the incorporation of economics.
Case Study and Collaborative Analysis
Some of the issues of Ontario's energy sector have been cited : Leamington-Kingsville area being home to the greatest concentration of greenhouses in North America, Ontario growers increasingly integrating LED lights to extend daily and seasonal growing periods, etc. Those pose some challenges regarding capacity, environmental footprints, cost, and more. The objective of the case study was to develop strategies to enable the planned expansion without reliance on new transmission infrastructure, considering the needs of all stakeholders.
Documentation
The following files are intended to keep track of the presentations and discussions that took place during the workshop. Please refer to it for the structure of the event, the ideas raised and a summary of the material exhibited at the event.
More pictures